Banjo Cloth Fabrics
The Trade Show Booth standard. Rich looking fabric that has the appeal of satin, without all the care and maintenance headaches. Because it is 100% polyester knit, it is economically priced, making it a versatile choice for many uses.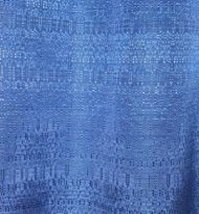 Fabric Content
100% Polyester
Inherently Fire Retardant
Passes California Fire Marshall Test
Passes NFPA 701

Cleaning Instructions
Machine wash - cold water, mild detergent, no bleach. Tumble dry, low heat. Do not exceed 120 degrees Fahrenheit in air or water temperature. Expect 1% shrink first wash only. Dry clean - Perchlorethylene solvent.
Availability
47" wide bolt goods
Pocketed Drape Panels (any height)
Pleated Table Skirts (10" - 47" height, any length)

Important Note on color matching: Because monitors and graphics cards vary, EE cannot guarantee matching online colors. Please contact a sales representative for color cards or swatches.